Spring has sprung in the Highland Lakes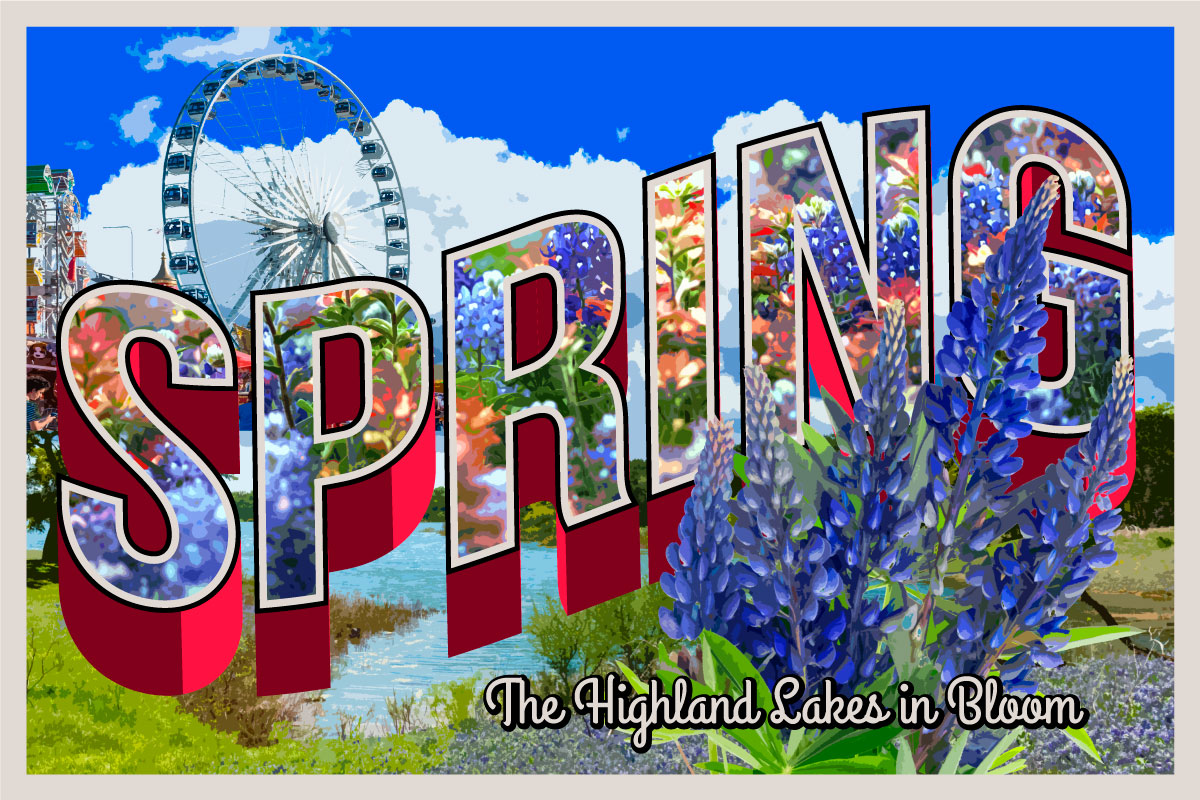 Spring forward to fun in the sun in the Highland Lakes of Burnet County, where colorful wildflowers line roadways and spawning fish splash among the ripples of water on five lakes and numerous rivers and creeks. Boaters join the anglers as the waters warm up to skiing and swimming temperatures. The Highland Lakes turns into a recreation heaven as the trees turn green and the roadsides burst into color.
Even COVID can't cancel spring in the Highland Lakes. Pick from any of our amazing lodges, many on the shores of a lake — we have five of them!
When not exploring Lakes Buchanan, LBJ, Marble Falls, Travis or Inks Lake, you can take in a number of attractions in the area perfect for the Spring weather.
Line up your best drive at either of the county's two public golf courses: Delaware Springs and Hidden Falls. Flip your best wrist action on any or all of four competitive disc golf courses in Burnet County.
Stroll a downtown shopping area or hiking trail. Explore a state park or national wildlife refugee. We have some of each: Balcones Canyonlands National Wildlife Refuge, Inks Lake State Park, and Longhorn Caverns State Park. At Longhorn Caverns, you can get a look at the Highland Lakes underground.
When you need a rest or a bite to eat, have a locally crafted beer at a brewery or try out some of the best barbecue in Texas.
As for events, the community celebrations take off on the first day of spring, March 19, with the Bluebonnet Air Show. Check out the interactive calendar on the Highland Lakes of Burnet County website for all of the latest local happenings. Here are just a few of the spring highlights to put on your calendar!
MARCH 5
Market Day on Main Street is in Historic Downtown Marble Falls
MARCH 17
Celebrate St. Patty's Day @ Save the World Brewery in Marble Falls
MARCH 18
Movie in the Park @ Johnson Park in Marble Falls
MARCH 19
APRIL 8-10
April 24-30
Marble Falls Paint the Town
APRIL 30
Bertram Art, Herb and Wine Festival
MAY 4-7
Mayfest @ Johnson Park in Marble Falls
MAY 13
Movie in the Park @ Johnson Park in Marble Falls
MAY 21-22
LakeFest & drag boat races in Marble Falls Lakeside Pavilion