Add Outdoor Concerts to Your Burnet Vacation List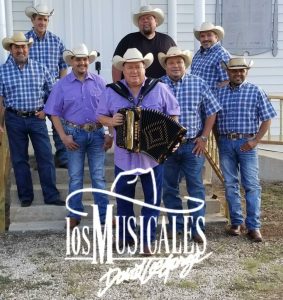 Whether you're staying in a hotel, cabin on the lake, RV park, or vacation rental near any of the five Highland Lakes in Burnet County, Haley-Nelson Park in Burnet should be on your list of places to visit, especially in the summer.
Haley-Nelson Park attracts residents and visitors alike to its concerts, free movies in the park, picnic areas, disc golf course, and more. While the 51-acre park is busy year-round, it draws the most attention — and visitors — in the summer for its concerts, movie nights, and pavilion (perfect for family reunions!)
Other features of Haley-Nelson Park, 1624 W. Buchanan Drive (Texas 29) are a picnic pavilion, walking and hiking trails, and two washer throwing pits.
This year, the Burnet Summer Concert Series, which is brought to you by KBEY 103.9 FM Radio Picayune, the city of Burnet, and Double Eagle Entertainment, already has two big names scheduled. David Lee Garza y Los Musicales play June 15, while Kevin Fowler takes the stage August 3. Concerts begin at 6 p.m. and end at 11 p.m.
Concerts are $15 each, and you can bring your own coolers, lawn chairs, and blankets. Food trucks will be on site. An added bonus for summer nights under the stars: a 3,000-square-foot dance floor!
Free movies at Haley-Nelson Park begin at dark. On June 15, come for "Maleficent," starring Angelina Jolie as the witch who curses Sleeping Beauty. On July 17, "The Hunger Games: Mockingjay — Part 1" plays on the big outdoor screen. Bring lawn chairs, blankets, coolers, and snacks.
For disc golf enthusiasts, the park's nine holes take about 45 minutes to complete. The course has little to no obstructions, so it's easy to keep an eye on the little ones while the older kids and grownups play. It's also a good place to give kids a taste of a game, which is rapidly growing in popularity.
By the way, for you travelers, the Haley-Nelson course is only one of two great disc golf courses in Burnet. The YMCA of the Highland Lakes at Galloway-Hammond has an 18-hole course that is a bit more challenging. All but one are par 3s and the first nine feature elevation changes.
If you're looking for where to stay in Burnet County, you can start right here on this website!